008. Why the 2021-2022 Warriors Are So Hard To Rank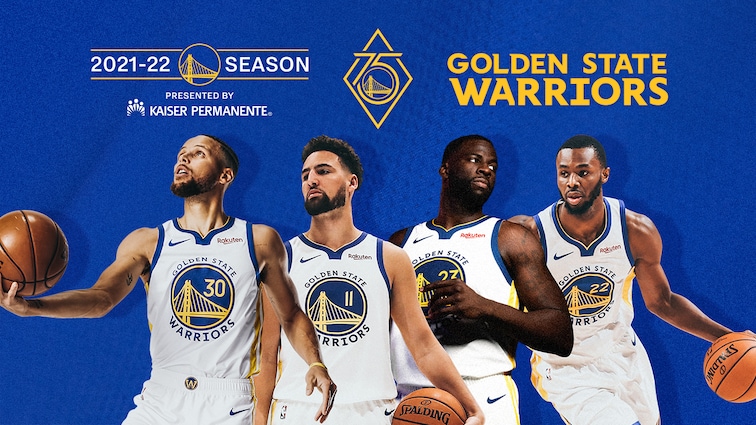 The 2021-2022 Golden State Warriors have been all over the place in terms of where they are ranked. I've seen them as high as #2 in the Western Conference (behind the incredibly stacked Lakers) all the way to barely missing the playoffs. The real question is, why are the Warriors so hard to rank this season? The short answer is there are a lot of variables that will either give the Warriors the highest of highs or the lowest of lows. Let's go through them!
The Lows
Recovering injuries
We have two major lingering injuries from the past couple of seasons that, if everything goes well, are expected to be fully recovered this coming season. Those injured players are the elite 3 and D player Klay Thompson and second year unicorn James Wiseman. For Klay, he was initially projected to make his first return game by Christmas, although I've been hearing reports that it is a little more unknown than that. At the very worst, something horrific happens and Klay's return timetable is further delayed, but that's at the absolute worst and is fairly unlikely. On a more realistic scale, Klay can absolutely make a return but we have no idea how well he's going to play when he does retruen. Before his most recent achilles tear, which cost him this last season, he tore his ACL the year before, meaning Klay hasn't played a single game of NBA basketball for two seasons now and counting. The bright side is that if you've seen any footage of Klay practicing, his elite shooting is still there. His form still looks picture perfect and his shot is splashing just as much as ever. What is the most concerning is that Klay may lose a step in quickness, which will severely affect his defensive prowess. Klay has been highly regarded as one of the best guard defenders in the league. We always put Klay on the tougher guard matchup and he never disappoints. However, with such a long break and with injuries looming closely in the past, it's very possible that Klay is just a former shell of himself, especially on defense.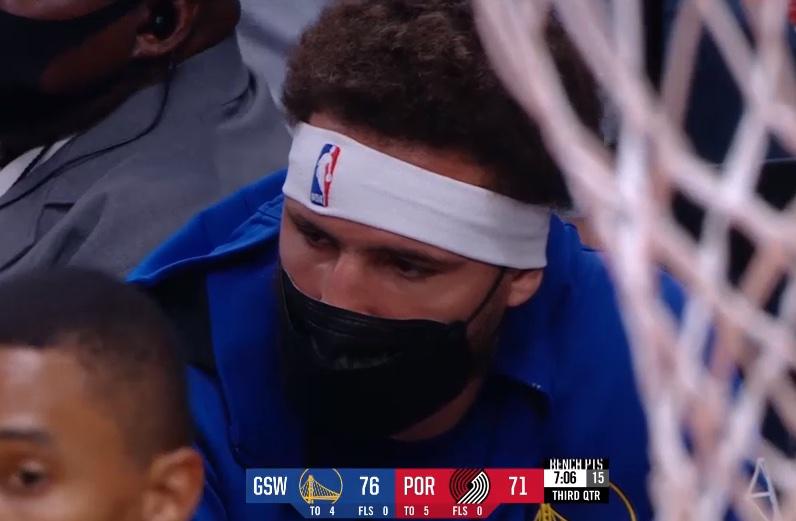 James Wiseman tore his miniscus last season, ending his first NBA season early. Even before his injury, Wiseman's performance could be described as tenuous. I don't want to go into too many details of Wiseman's performance last year, but if you're curious I wrote an article that describes it in pretty great detail. Despite Wiseman's play, he could possibly end up even slower and less refined coming back from an injury. Although just a second year, the Warriors are almost relying on Wiseman's huge prescence to make a meaningful impact this year, especially to win the chip. We'll need him stronger and better than ever and recovering from an injury just isn't the best start.
Potential injuries
The injuries of the past are one thing, but the injuries of the future are also a factor for worry. Our 7th overall draft pick Jonathan Kuminga suffered a strained right patella tendon injury in the second preseason game. Its severity will be evaluated soon. I'm hopeful that it's nothing major, but injuries are so real and it can happen to anyone. Even more concerning is that our newly acquired veterans, most notably Otto Porter Jr and Nemanja Bjelica, are very injury prone players that could go down at any time. These veterans are key to our success this year, and if they, knock on wood, go down due to injury or even perform to a lesser degree, the Warriors' chances of success decline immensely.
Our young core
While the big 3 core are reaching veteran status, the Warriors as a whole has started to trend younger with the guys they have drafted over the past few years. Our two rookies, Kuminga and Moody, are high potential athletes. However, potential is a double-edged sword. They have what it takes to become amazing NBA players in the future, but there is also the possibility that they completely flop. Kuminga is a young freak athlete who is still growing and getting stronger. His shooting is extremely lacking though. In the 20-21 season in the G-League, Kuminga shot a measley 46.3% from 2pt range and a horrid 24.6% from 3. Moody is a more ready-now type player, but from footage seems a bit slow on the first step and sometimes even seems lost out on the floor.
Jordan Poole ended the season looking completely NBA ready, and personally I believe it, but because we're still in the Lows section, I'll talk about the downsides. Poole has the same "potential" argument as the rookies, having high highs but maybe the consistency isn't there yet. Even before the preseason games, I knew Poole was going to be a serious threat, but a lot of analysts were saying Poole may lose a lot of his momentum at the start of next season, or may even just have had a lucky streak last season. It is very possible Poole becomes a solid bench player and nothing more, going back towards his averages instead of his insane highs at the end of the 2020-2021 season. His shooting can be streaky, his confidence untested, and all the hype he has could just be Warriors fans being loud and proud. Also, his preseason hot streak is "meaningless" because it's only preseason.
The Highs
Stephen Curry
Not much to be said here. Sure, he's getting older, but that really just means he's getting wiser. Steph is still the best off-ball runner in the league. His cardio is still in tip top form. He's stronger than he's ever been, and is looking good too. Lastly, his shooting and handles are still top tier. Just last season, Curry led the league in both points and 3-points made. If there's ever a reason the Dubs are still a threat, it's because this guy is still in the league.
Jordan Poole
As mentioned before, towards the end of last year, Jordan Poole has been an absolute UNIT. He averaged 20.5pts in the last six games of the regular season. Also, if that isn't proof enough, the Jordan Poole phenomenon continues. He's averaging the second most points in preseason at 23.2pts per game, just behind Jaylen Brown at 25ppg. Sure it's only preseason, but if we're talking about oozing with potential, this dude is it and his time is now. I think Poole is going to blast off this year, with a solid role as starting SG until Klay is fully healthy, then will lead the bench with meaningful minutes and a ton of opportunities. His confidence is off the charts and his shooting looks like the third Splash Brother has been unleashed. A lot of people think Poole is being overrated, but I genuinely think he has a shot at Most Improved Player. Let's go Jordan Poole! Also, does this look like a fluke!?:
Sheeeeesh. pic.twitter.com/vb9siqvTTZ

— Golden State Warriors (@warriors) October 13, 2021
Our veterans
We added in three new veterans who are all going to make a meaningful impact on our team- Otto Porter Jr., Andre Iguodala, and Nemanja Bjelica. They all can shoot 3s at at least a decent clip, with OPJ being a great shooter. OPJ and Dre are a little more flexible on defensive position, although both are older, and Bjelica can help with that much needed Center position. Lastly, Iguodala can also handle the ball and initiate the offense. Due to this, our team has added depth, stretch cacpabilities, and flexibility to our team. This adds a ton of versatility and greatly increases our threat. Considering the Lakers and the Nets are the absolute favorites for Championship contention and thus all the ring chasers went to those teams, we did really good for ourselves this offseason with the pickups we got. Also, if that isn't enough, we may sign Avery Bradley as well, who will be a great backup PG with a ton of experience off the bench.
Our rookies
Let's start with Moses Moody. Less top reaching potential than Wiseman or Kuminga, but definitely seems more NBA ready than the other two. He is also still incredibly young at 19 years old, but in his one season in Arkansas, he shot 35.8% from 3. He's also a good size at 6'6" 205lbs (198cm, 92kg). With an easy gameplan and a solid shooter, I can see Moody slotting right in as a role shooter and defender and exceling (relatively).
Jonathan Kuminga. This dude, while seemingly raw now, is potential through the roof. I think we HAVE to keep this guy. He's already athletic and seems to have a sharp basketball mind, especially when he's so young at newly turned 19. He has already played a year in the G-League, so he's pretty experienced for a rookie. Along with his athleticism, standing tall at 6'7" 225lbs (2.01m 102kg), it is reported that he is STILL GROWING. Insane. They say that with how much athletic potential he has, he could grow to become the next Giannis! A little farfetched and early in my book, but hey, I'll take it!
Last but definitely not least is Wiseman. We haven't seen too much of him with his injury still in recovery, but there has been numerous reports of a positive outlook. Look, his last year was bad, but that hasn't stopped him both physically and mentally. He says that he is motivated to work even harder this year and improve, and he's looking bulkier to boot. With hopefully less pressure on him this year, along with a year of experience under his belt, we'll see if he's NBA ready, but the outlook is positive!
Overall
I feel like what makes the Golden State Warriors so difficult to rank this year is that there's so much uncertainty. At the very worst, our injured players don't recover well and our veterans get re-injured. With Draymond not playing the same and only Steph on the floor as a huge threat, we can very well have another year where we miss the playoffs. But at the very best, everyone stays healthy and we're back again with a fully healthy All-Star Klay Thompson. On top of all that, our young core has the potential, but are they able to turn that potential into performance while our Big 3 is still playing at a top level? We only have a couple more years of prime Steph, so we definitely need our young rooks to step up NOW if we want another chance at a championship with Curry's amazingness. Can our team shape up this year or in the next two at the very latest? We shall see! There is one thing that is certain though, this year is going to be a fun one for the Golden State Warriors!